Salesforce Text Messaging Plug-in
Salesforce Integration
Increased Efficiency
---
Quickly send texts from within your Salesforce dashboard or customer account page for a seamless messaging experience with all of Sonar's functionality.
Convenient Tracking
---
Automated, two-way syncing allows for the sharing and storage of data in both Salesforce and in Sonar so you have all the context you need to deliver a great customer experience.
Automation
---
Streamline your mobile strategy with automated actions, lead qualification, workflows, scheduling, and more! Sonar's automation is deeply integrated with Salesforce Process Builder and Salesforce Flow.
---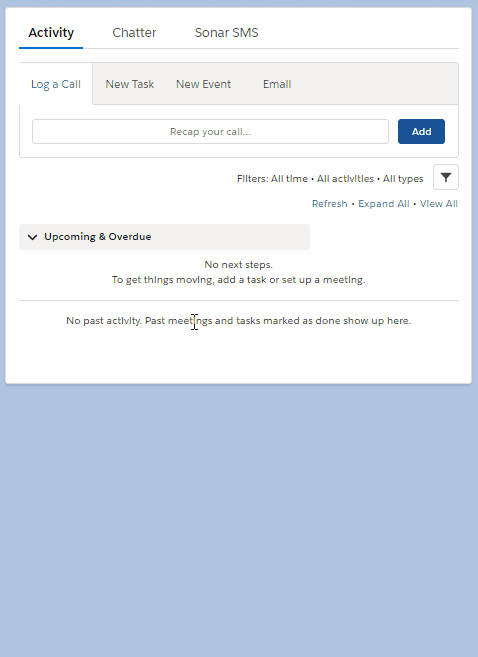 Seamlessly text from inside of Salesforce
This integration is an extension of Sonar placed conveniently within your contact pages in Salesforce. It simultaneously syncs your contact's number, conversation history, and properties directly into both Salesforce and Sonar. You get all the functionality of Sonar's text messaging platform and tagging capabilities straight into your main sales tool.
Get started
---
How To Use
Add Plug-in
---
Simply add the Sonar Text Messaging Plug-in to any of your Salesforce contacts.
Select Phone Number
---
Click the number associated with that contact to populate your chat history and various information archived from Sonar.
Work Inside Salesforce
---
Work directly in your Salesforce CRM without needing to leave the program to communicate with your customers. It's that simple!
---
Automatically trigger messages in Salesforce
Sonar has a robust system for internal workflows based on triggers, filters and actions. Workflows are a way to set up automation based on an assortment of different events. For example, we can set up a workflow so that every time a new lead is qualified, it will trigger a welcome or informative message to be sent out in Sonar to the recipient.
Start Free Trial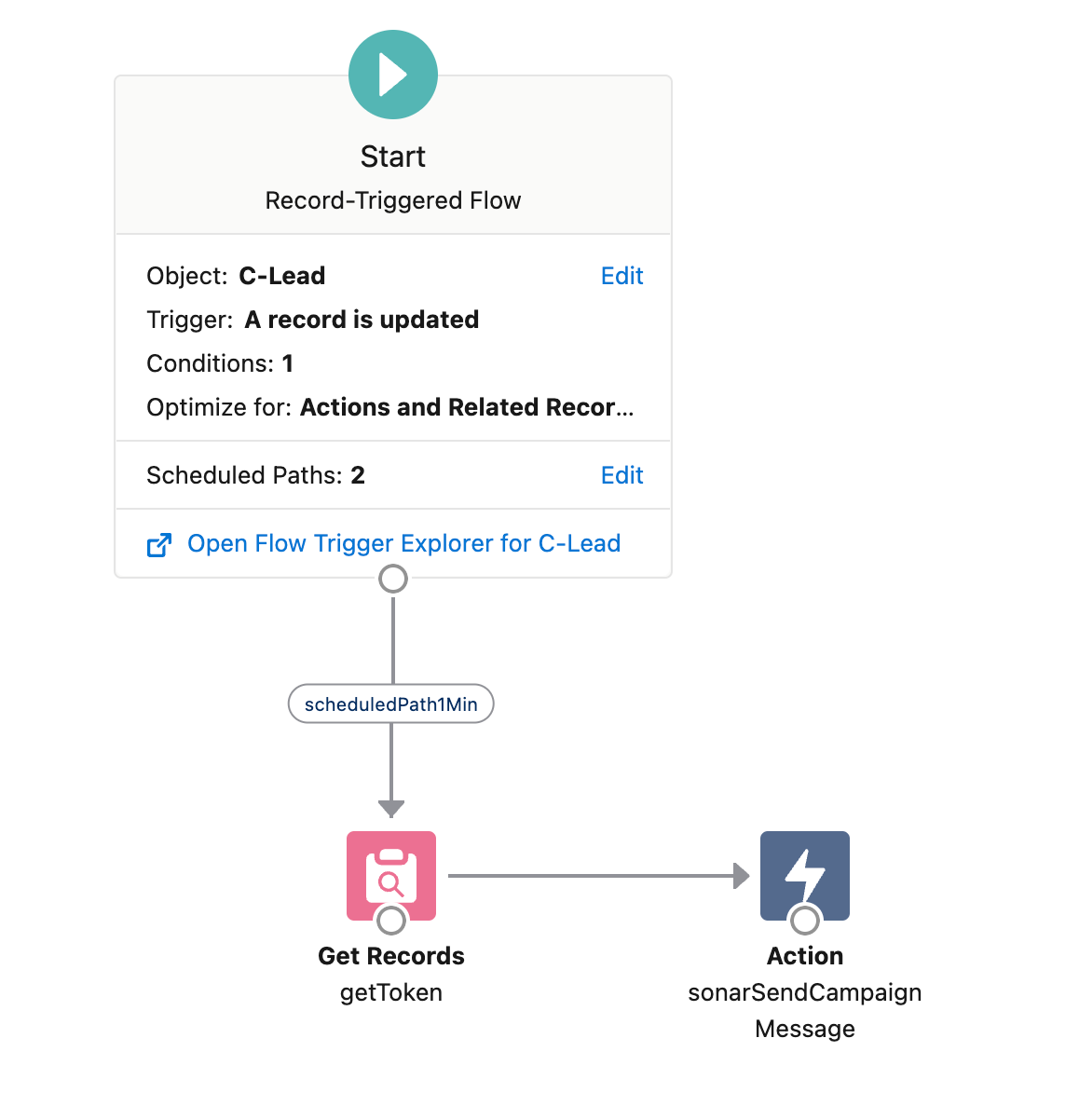 Ready to streamline communication with your customers?