SMS and Mobile Messaging
for 

Sales

Marketing

 Teams
Sales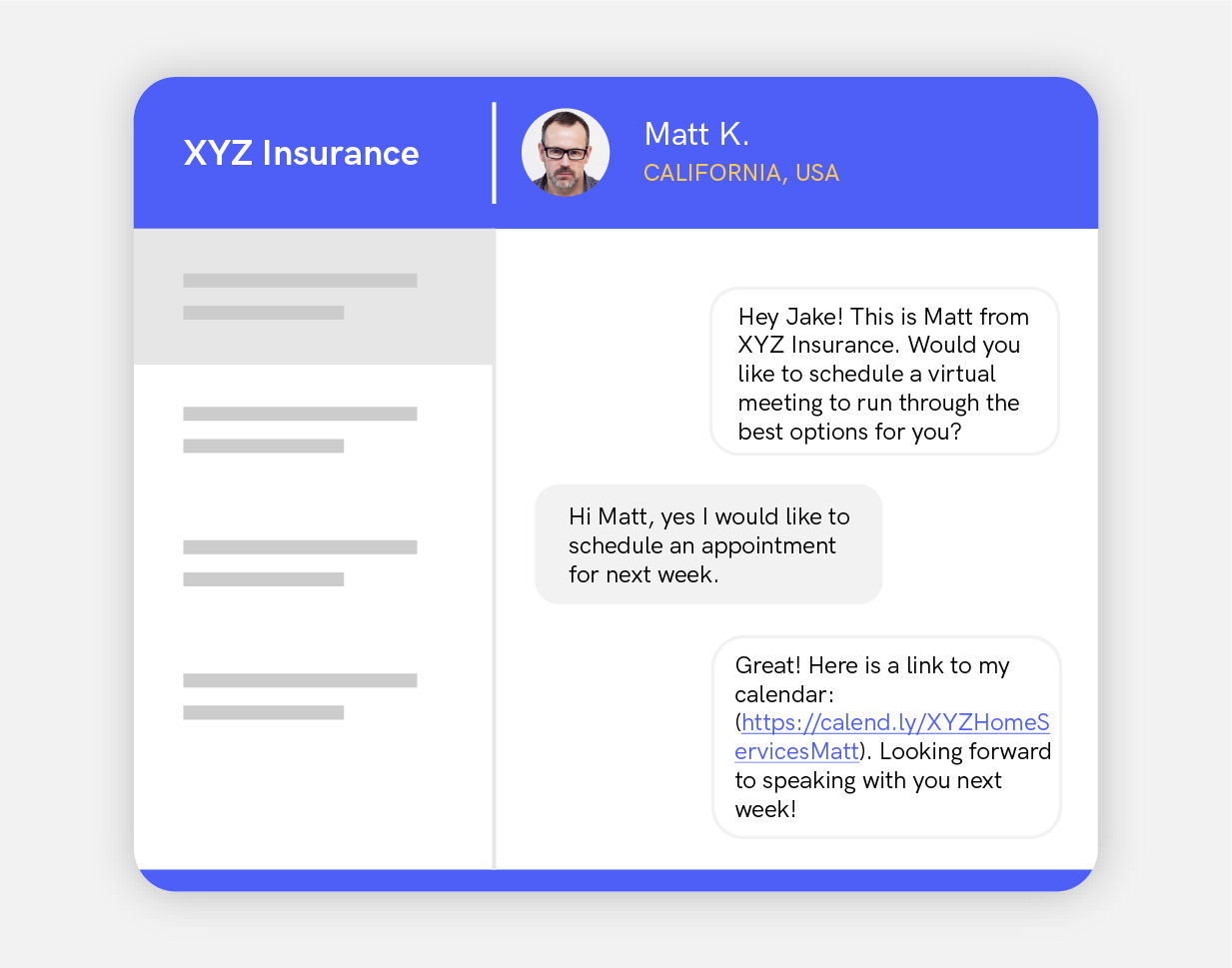 Supercharge your sales cycle with Sonar. Generate more leads, push prospects to conversion, engage in real-time, and integrate with other softwares.
---
Lead Qualification & Conversion
Qualify leads more efficiently, streamline standard processes, and increase productivity by implementing automation, software integrations, and follow-up campaigns.
Artificial Intelligence
One of the best advantages of Sonar is scaling with the power of AI, workflow automation, and chatbots.
Lead Nurture
Continue conversations via SMS to keep leads moving through your funnel and build one-to-one communication between a prospect and a Salesperson.
Marketing
Prospects aren't always ready to purchase now and staying top of mind is hard to maintain.
---
Drip Campaigns (Follow-Ups)
The Follow-Ups feature is particularly helpful for taking repetitive, low-value tasks off your hands by creating automated scheduling for a series of messaging events based on actions or triggers.
Customer Engagement/Re-engagement
Communicate with prospects and customers on the channel they prefer: SMS. Re-engage and reactivate cold leads via SMS using customized trigger.
Audience Segmentation
Target at scale with assigned properties for each prospect/customer. Select these properties to narrow down your campaign list with only individuals that are supposed to be there.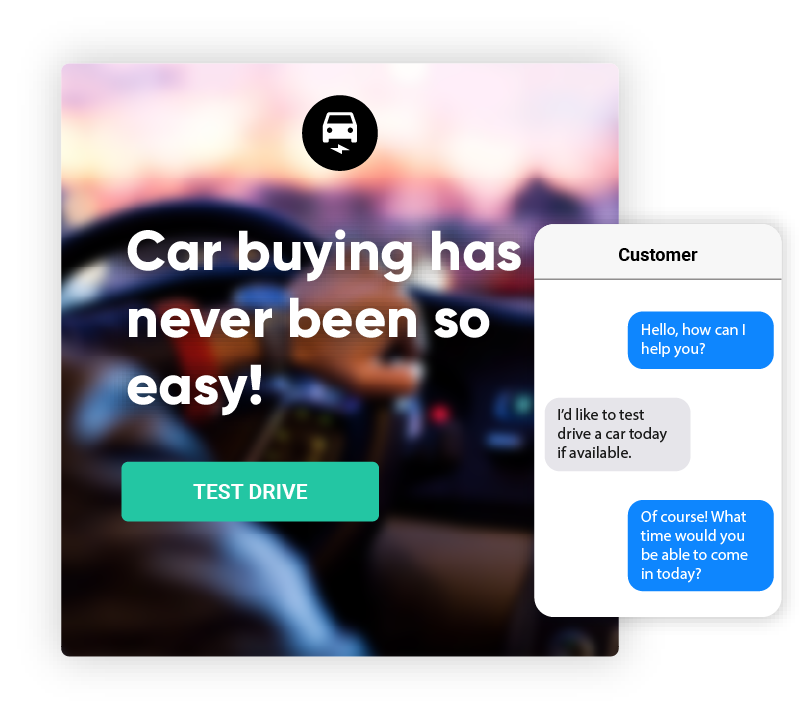 Support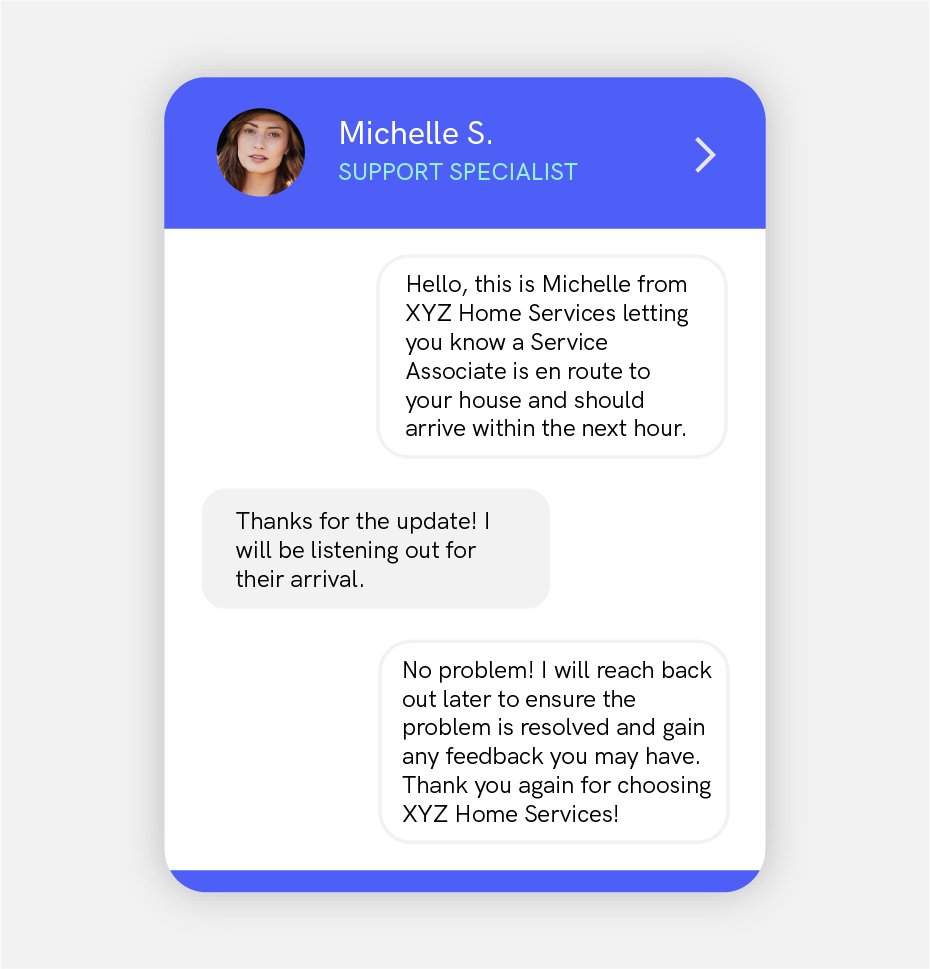 Provide faster support and tend to multiple customers at once. No one likes to be put on hold!
---
Shared Inbox/Customer Notes
All members on a team can have access to a shared inbox, allowing for increased visibility and creating a seamless transition between agents. Customer notes also allow for contextual information to be archived and passed on.
Hosted SMS
Simply put, Hosted SMS is a technology that adds Sonar's business-grade messaging capabilities to a landline or existing business phone number. Gain all of the capabilities of Sonar right from your business line.
Desktop Chat Widget
The Desktop Chat Widget is a small piece of JavaScript code that can be placed on any website, which generates a small button for customers or leads to enter their phone number to receive text responses from a company.
Operations
Improve productivity and efficiency with business texting. Emails and phone calls just get buried in their inbox.
---
Streamline Communication With Field Employees
Alert the field with real-time updates regarding urgent business or customer actions, individually or team-wide for faster actions and results.
Team Collaboration
Separate and route your inquiries into teams within your organization.
Team Management
Monitor the performance of your entire team or specific individuals to have full transparency over productivity and achievements.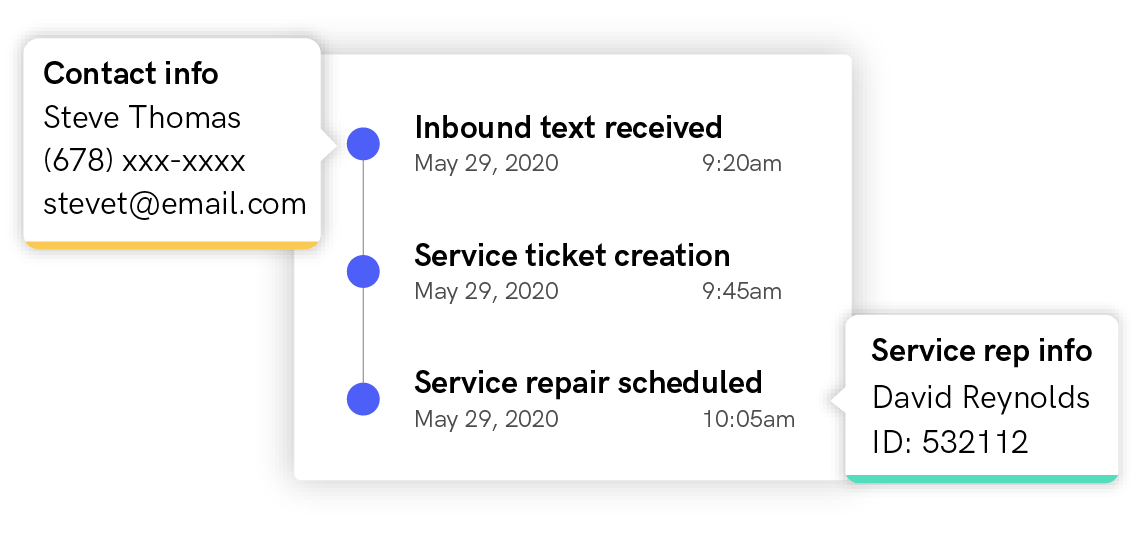 Ready to streamline communication with your customers?